Acnes are totally displeasing….we get it! It's even pathetic when you are an adult! You woke up one fine day to find a new zit on your face and you freak out!! Well don't! All you need is a "blemish blasting" product to face the day in confidence! What more? You can even flaunt a fairer complexion with these! Fabulous….isn't it? Read on…..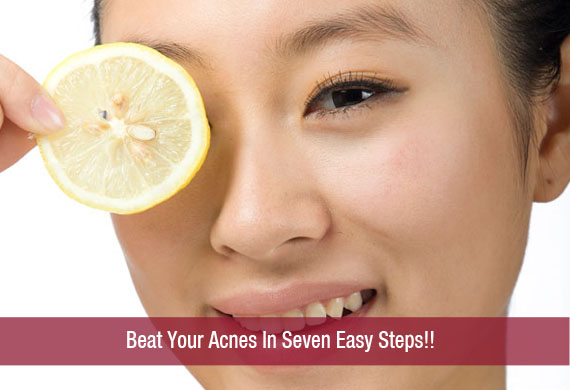 Blot and Run!!
You need to pat that T-zone with a blotting paper to eradicate the excess oil! Yes ladies; it is the oil that needs to be blamed. It's that eerie unwanted sheen that makes it all the more worse. Treat the trouble spots with blotting papers today! Best is to use blemish control blotting paper…it will effectively treat the present pimples while preventing future breakouts.
Smart Sudser!!
Dehydration is often a result of over-washing your face which signals your body to secrete more oil and hence you get more breakouts!! Ah…we don't really want that…do we? It's time you indulge in some sudser…it will allow proper doles of salicylic acid to ensure hydration of your skin!
Turn Up The Heat!!
It's time you ditch the regular cleansers, unclog the pores and punish the culprits causing intense blemishes!! Yes ladies; its time you opt for the anti-blackhead cleansers for a youthfully glowing skin! It eradicates excess oil, dirt, water and bacteria fighting the signs of breakouts.
Go Under Cover!!
Summers are the most pathetic time to step out of the house…not only it results in tanning but you will notice more and more acnes all over your face and back! Ah…don't fret!! Concealers can be your friend in these harsh situations….do not exaggerate the issue instead add a good quality concealer to your beauty regimen.
Exfoliation For The Spots!!
Daily exfoliation is the golden rule to attain flawlessly beautiful skin! You need to avoid scrubbing on daily purpose as it can result in flare ups. Equip your exfoliation with a little facial massager to quagmire the dead skin.
Wipe Out!!
It can control the excess sebum production of your skin! They have anti-inflammatory properties that will calm the redness. Ladies, if you are acne vulnerable….always make sure to clean your makeup before hitting the bed.
Try the aforementioned tips and you are sure to feel the difference!! 🙂
 Image Sources — 1, 2